The windows at Washington High School are a major character-defining feature and a big part of the work being done on the building.  The exterior painting of the sashes has progressed significantly and looks great with the freshly-cleaned terracotta.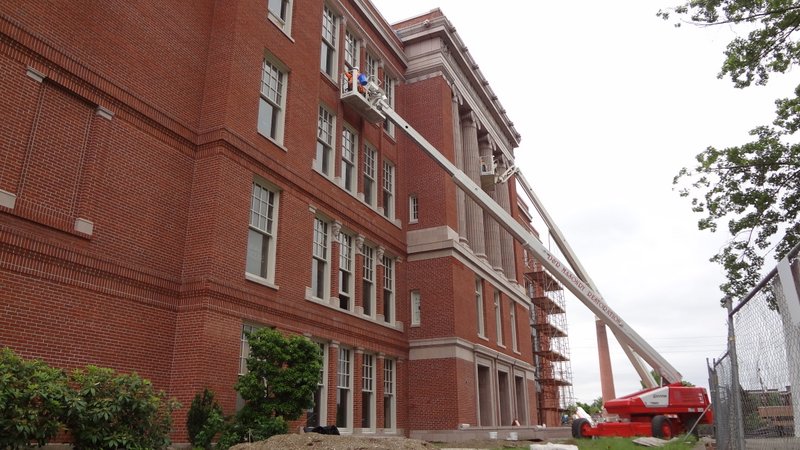 As you can see below, there are a few places on the west facade where replacement sashes are needed.  Those are currently being fabricated by local craftsmen at Versatile Wood Products.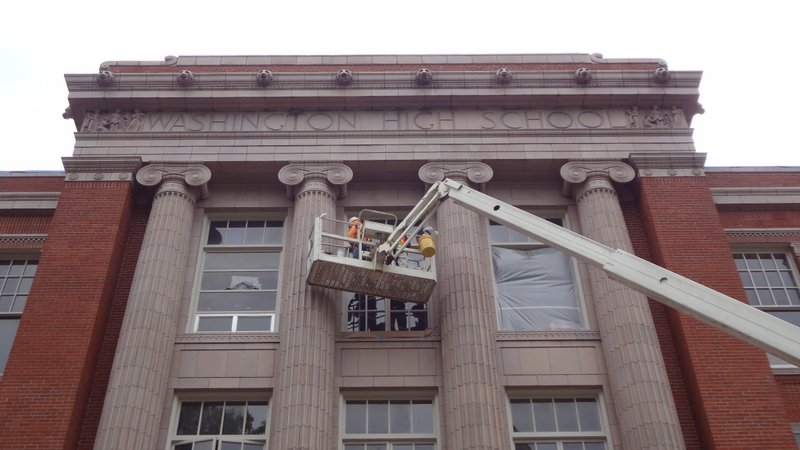 We're all excited to see the final results of the "scar surgery" in process behind the scaffolding.  Concrete has been poured and now the area awaits new brick and two salvaged windows.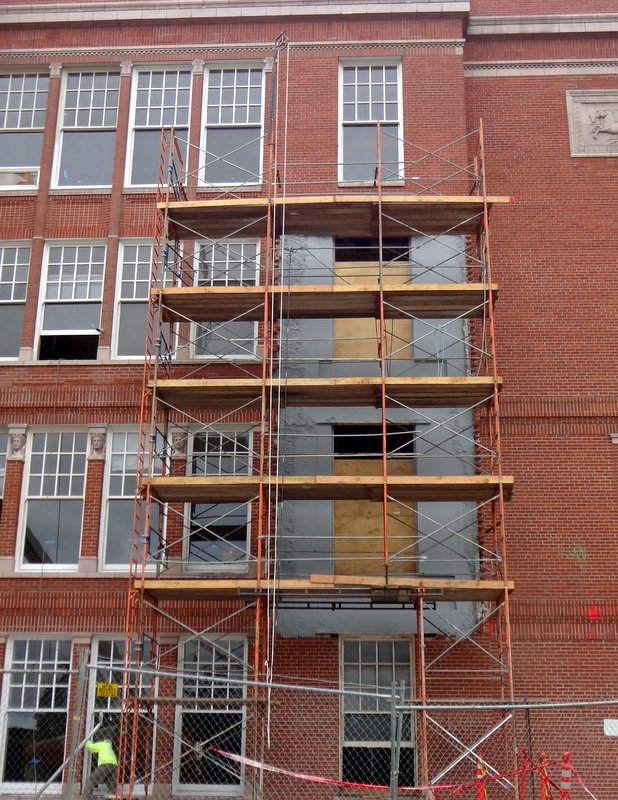 Inside, we've found areas where the beautiful original window trim was missing.  The photo below on the left shows a mock-up of the new replacement trim that was approved and is being installed around the windows shown on the right.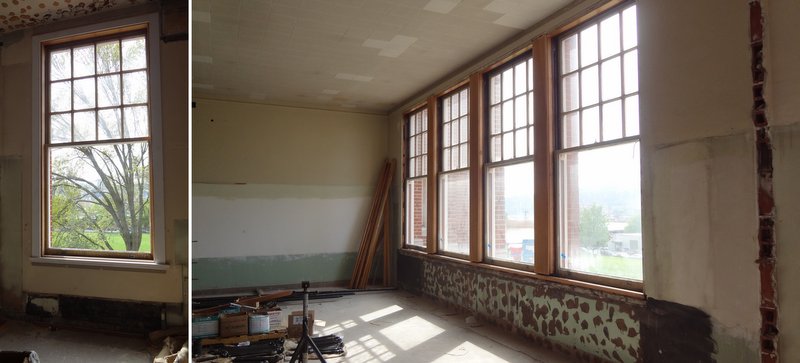 You almost don't need lights in these rooms because the daylighting is so superb.