Each day we witness further transformation of Washington High School. It's an exciting process and things change rapidly from one day to the next.
This month Bremik has been working on constructing the new elevator shaft and pit for the building's second elevator.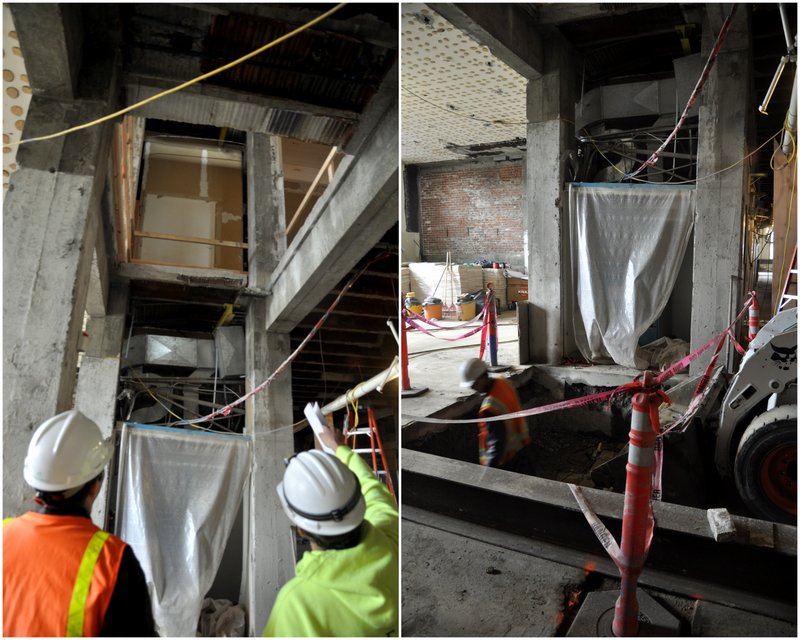 There have also been a lot of discussions about the future use of the auditorium.  In the photo below, the team was discussing how far back to cut the stage.  You can see the historic louvers that were once at the face of the historic stage, which was enlarged over 30 years ago.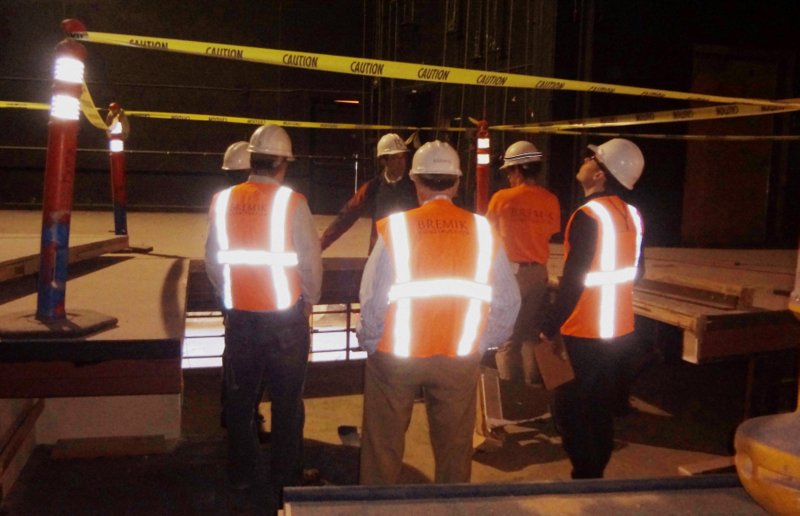 The biggest transformation is taking place on the south elevation, where the aluminum windows have been removed to make way for new replica wood windows.  When you look at the construction workers in the photos below, you can see just how big these new window sashes will be.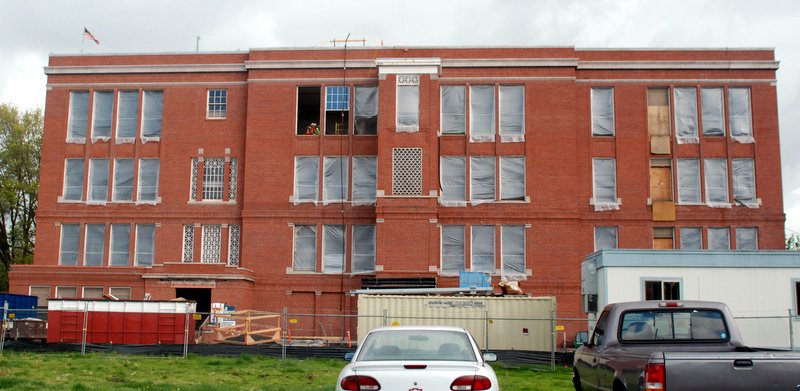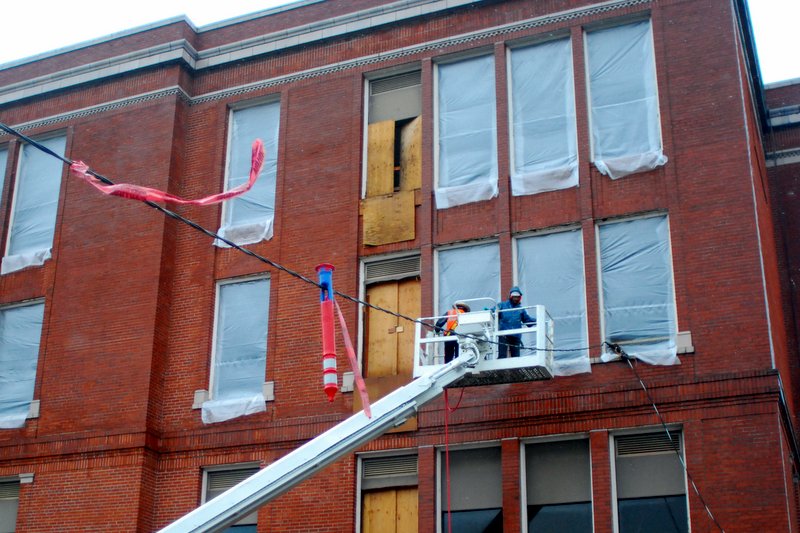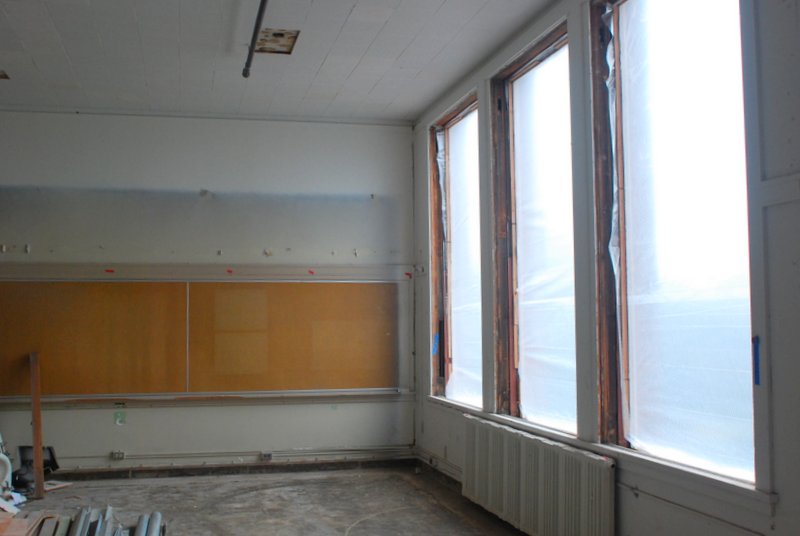 The team meets every week to walk the construction site together.  There is always a lot to discuss and decisions to be made to keep the project rolling.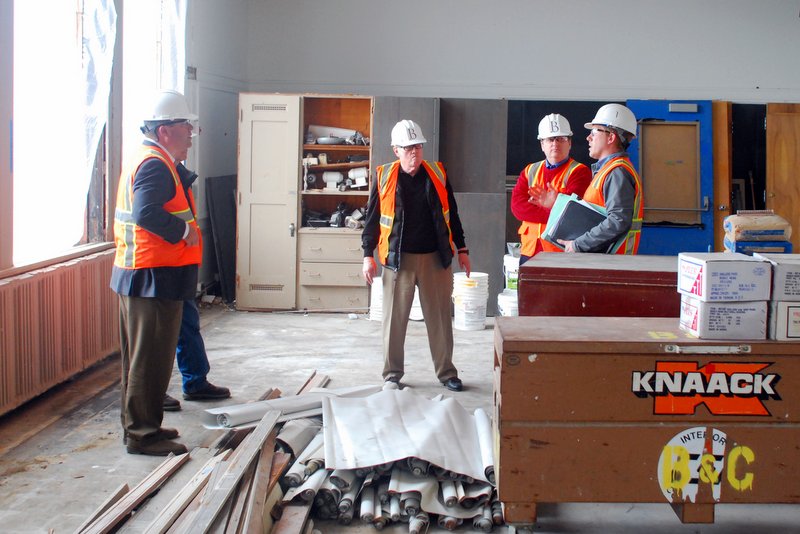 Below we were picking out an old classroom door that would serve as the model for the finish of the new classrooms doors.  Getting a good match with the stain and the finish coat is important for consistency and quality in the building.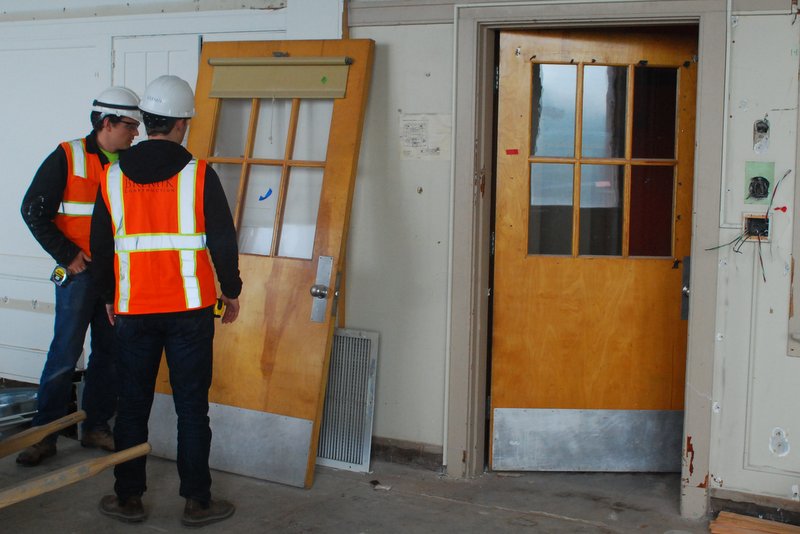 The picture below was taken after the boards were removed from the windows.  Even with the garish paint colors, the casement windows and abundant natural light make it evident that this will be an outstanding office space.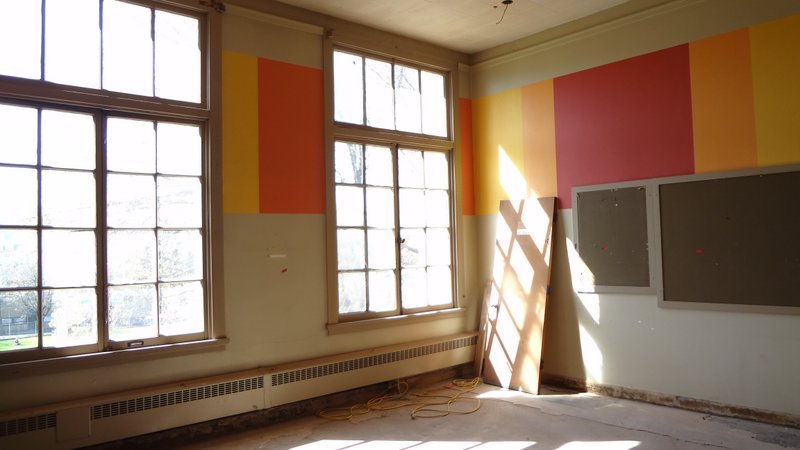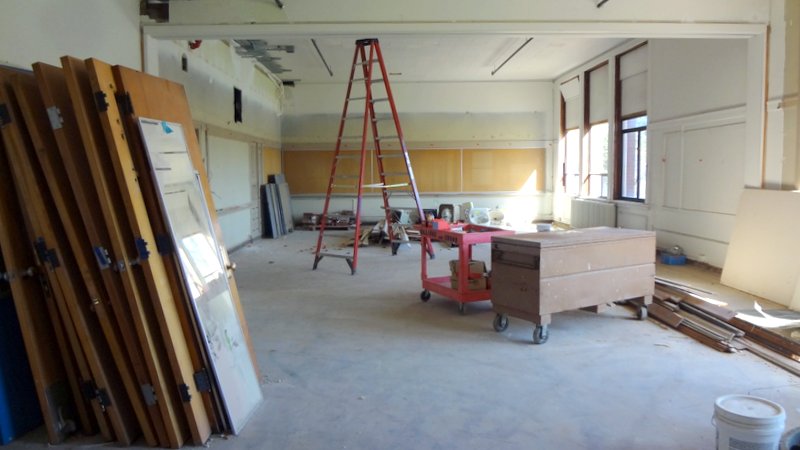 The fourth floor is starting to change as you can see below.  The metal grid on the ceiling will soon be covered in drywall.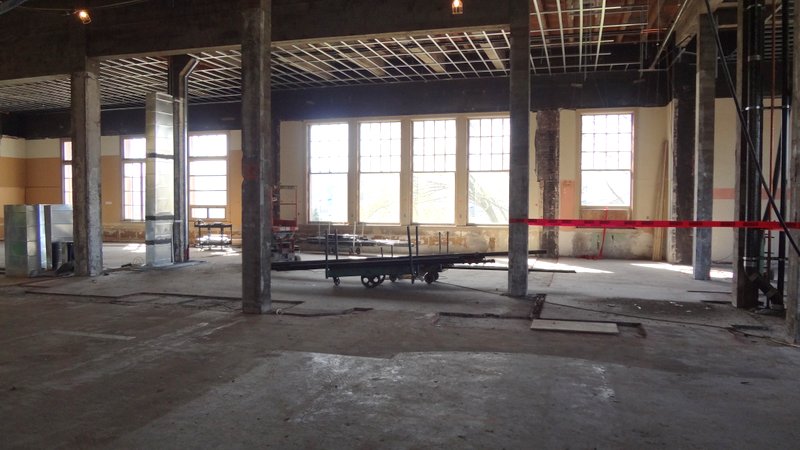 This area on the ground floor will likely be home to a restaurant one day.  The newly-restored windows bring tons of light into the space.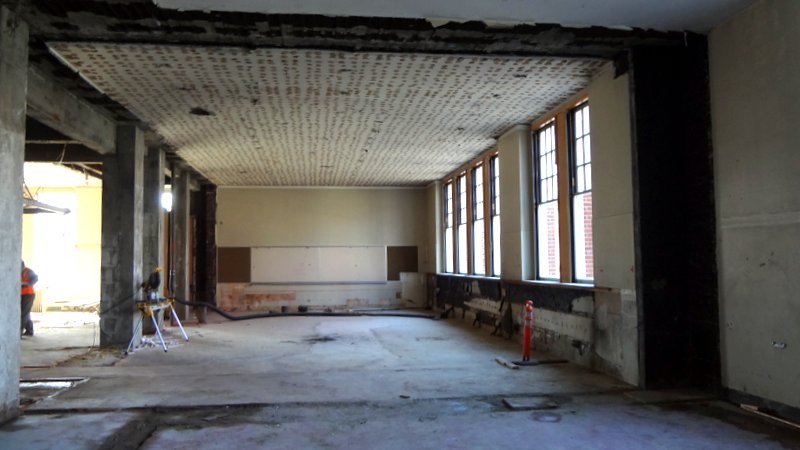 Finally, this is a shot of the auditorium as seen from below on the ground floor.  Those louvers are the same ones visible in the photo of the stage at the beginning of this post.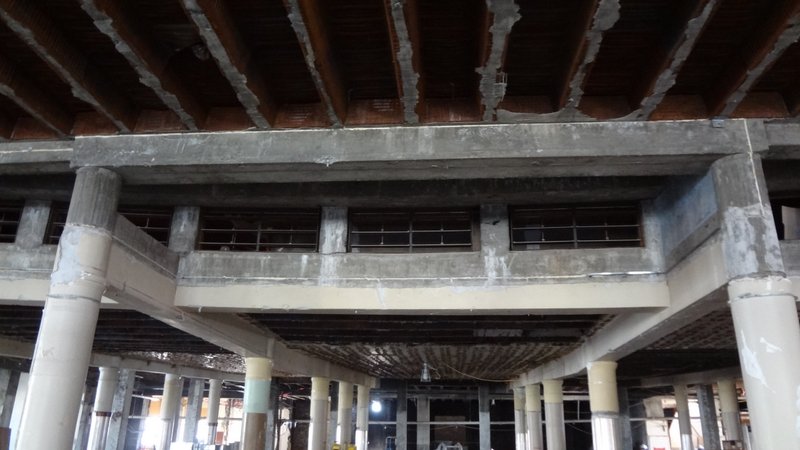 Stay tuned for more updates!